Crab & Shrimp Stuffed Sole with Beurre Blanc Sauce
"Went soul searching – couldn't find a damn thing". That's one of my more favorite quotes, and most apropos with what should have been a more exceptional dish.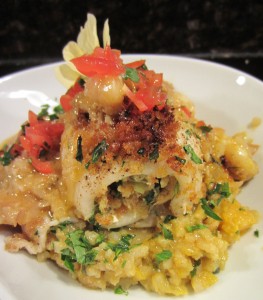 Humble self-reflection is an important part of my processes for continuous improvement, and in this case – "there was just something fishy". After assembling this crab and shrimped stuffed sole with much delight, in how both the presentation came together and how we were able to leverage some outstanding leftovers as ingredients, I was disappointed with the final result. I've experimented with many brands of crab, and in an effort to "save money", I went with the cheaper brand and smaller quantity. Oh well. Not bad for a mid-week meal with my beautiful, and consoling, wife. Next time, its full-bore with Dungeness Crab overnighted from Pike Place Market in Seattle.
SECRET INGREDIENT: Leftover Cornmeal-crusted Shrimp & leftover Deviled Bacon & Eggs in the stuffing, and leftover Butternut Risotto as base
Crab & Shrimp Stuffed Sole with Beurre Blanc Sauce
Sole fillets
Truffle salt & fresh pepper
Lemons
Olive oil
Shallots
Garlic
(leftover Butternut Risotto)
Panko Breadcrumbs
Olive oil
Butter
Panko
Salt & fresh pepper
Parsley
Crab & Shrimp Stuffing
Beurre Blanc Sauce
Shallot
White wine
White wine vinegar
Butter
Chicken stock
(skipped the cream for this one)
Salt & fresh pepper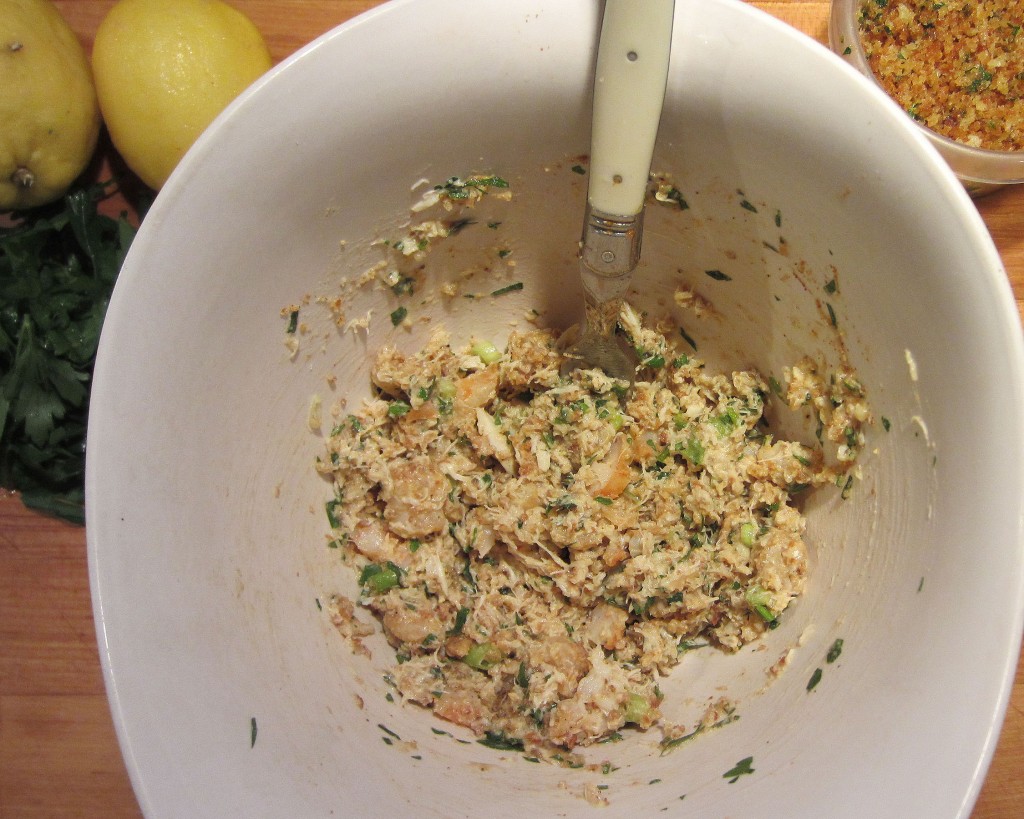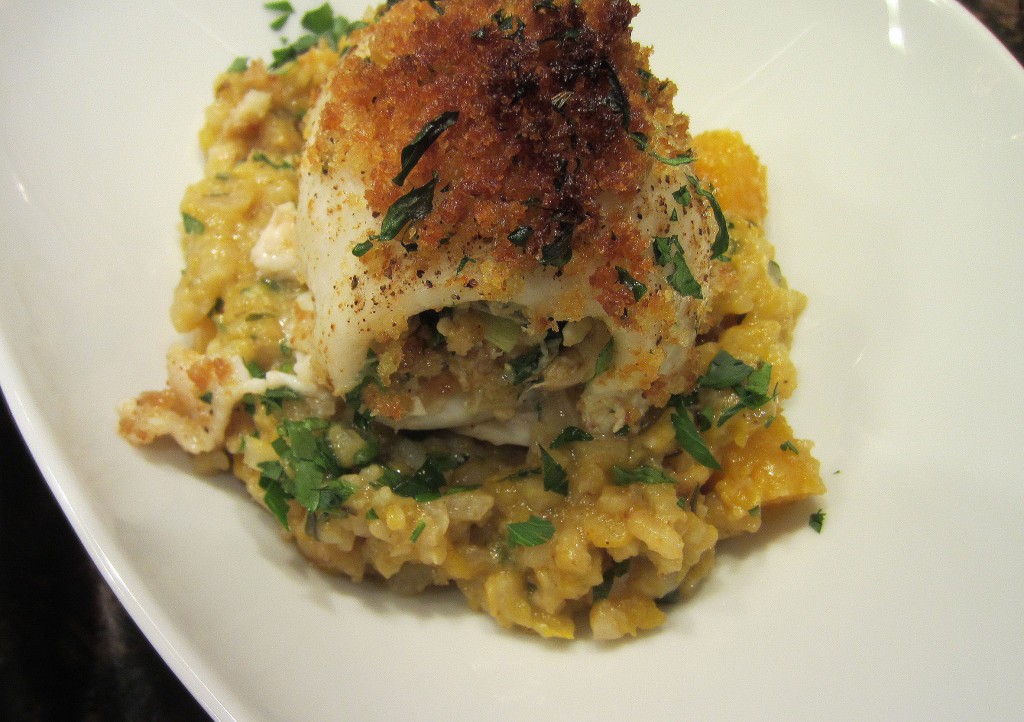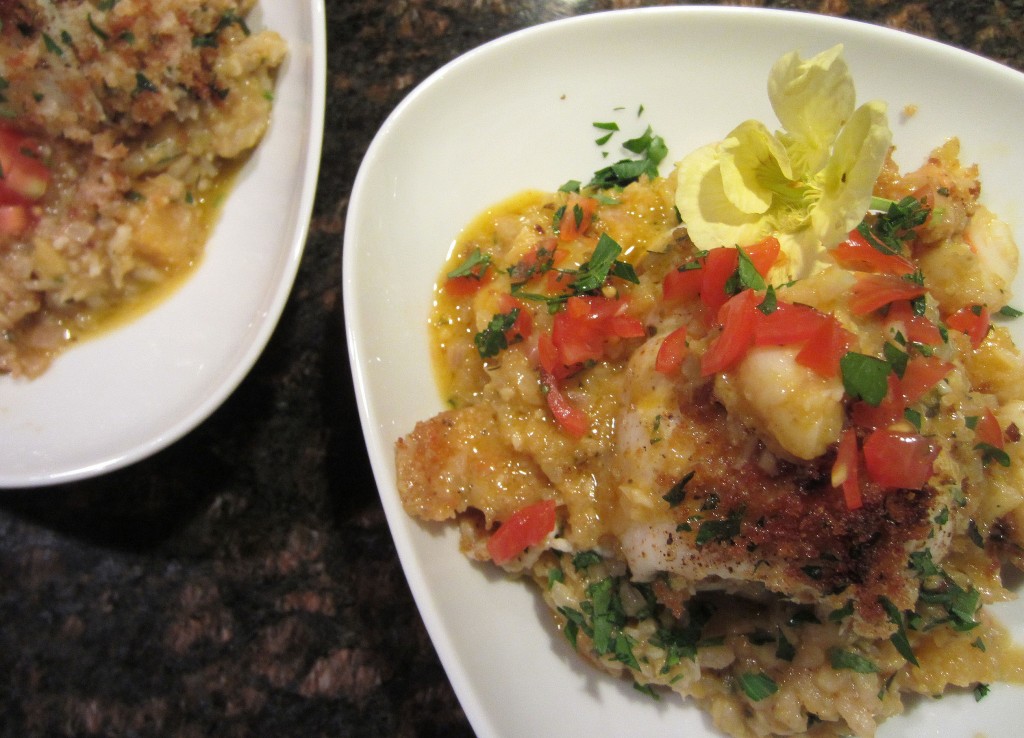 -- Weather When Posted --
Temperature: 41°F;
Humidity: 36%;
Heat Index: 41°F;
Wind Chill: 33°F;
Pressure: 29.66 in.;