Coq au Vin with Autumn Vegetables:
An early morning hike past the apple orchards and our woodlands rich in color triggered a flurry of autumn inspired dinners, but one quickly rose to the top. I have never made
Coq au Vin ("rooster with wine"), and as such, became tonight's dinner challenge. After our hike, I wrote out the approach and we dashed off to Idylwild Farm in search of unique local root vegetables and choice poultry. V often reminds me that I am my own worst critic, especially when it comes to cooking, but this dish by far was one of the "wowest" dishes I have ever made. Julia Child would have been extremely pleased. The end result was deep in complex flavors and texture with perfectly cooked juicy chicken, which included quickly crisping the chicken under the broiler after the slow braise. Clearly we've been having fun this year braising, but this dish in particular mastered the fine art of slow with the balance of textures and wine adding the complexity.
SECRET INGREDIENT: Applewood Smoked Bacon from Jansal Valley
Coq au Vin with Autumn Vegetables
Applewood Smoked Bacon
Chicken thighs and neatened drumsticks
Truffle salt & fresh pepper
Thyme
Flour (for dredging)
Cayenne
Shallots
Garlic
Butter
Brandy
Tomato paste
Dry red wine
Chicken stock
Fresh Thyme
Parsley sprig
Parsnips
Turnips
Carrots
Portobello
Pearl Onions
Beurre manie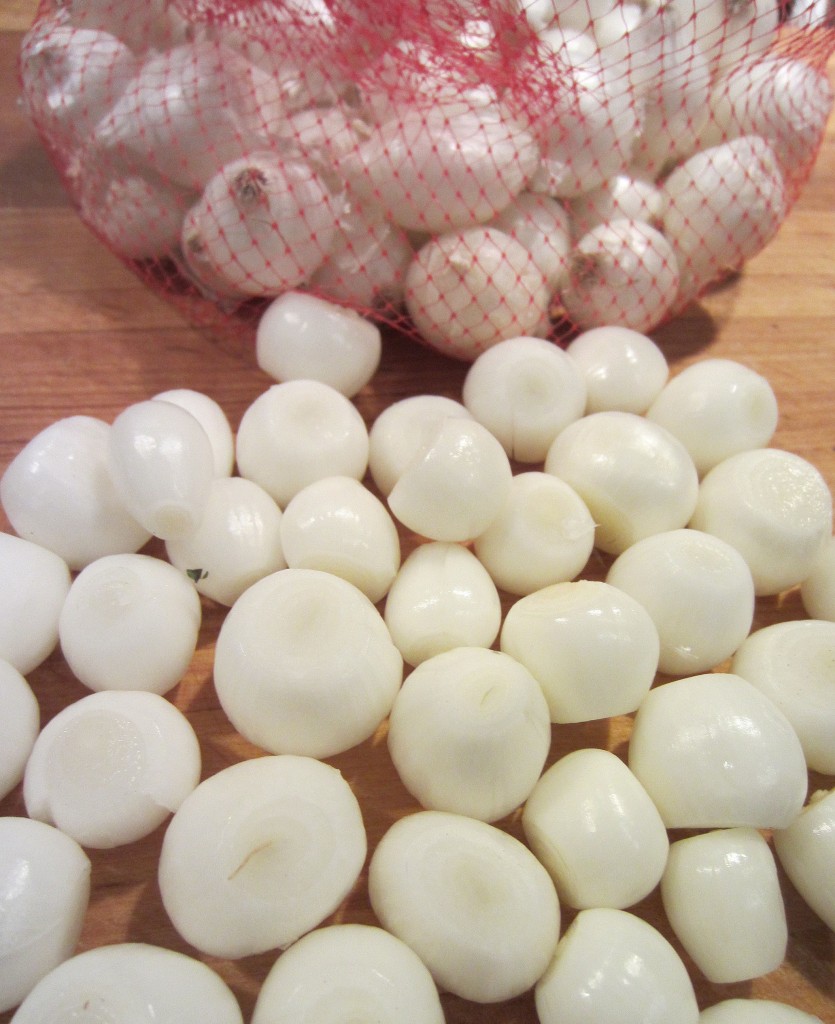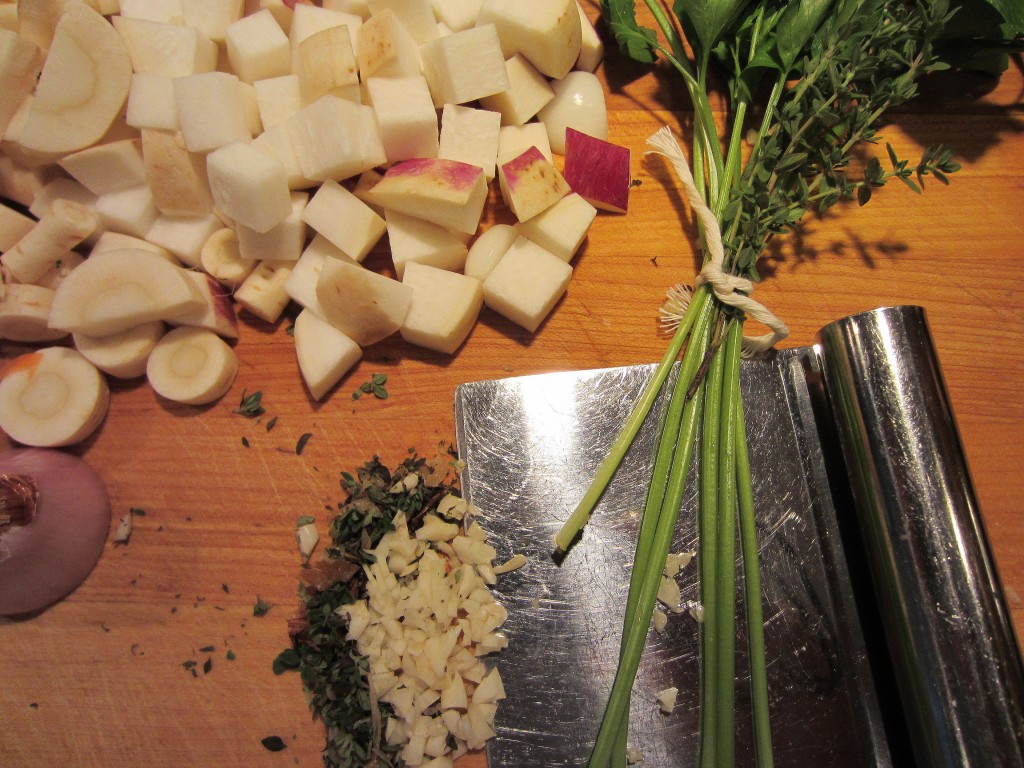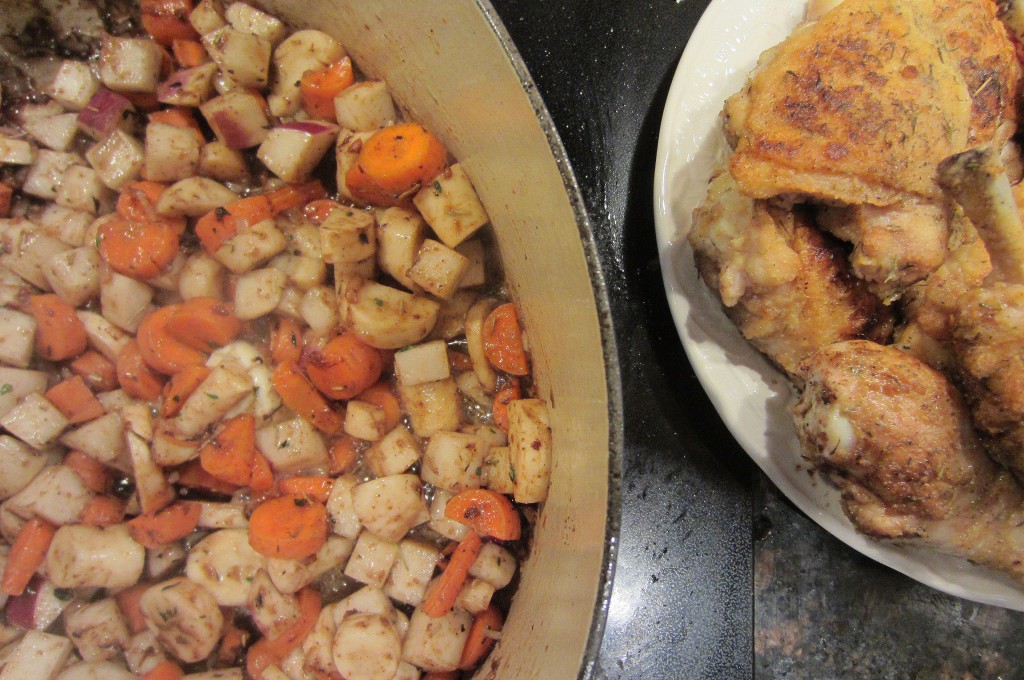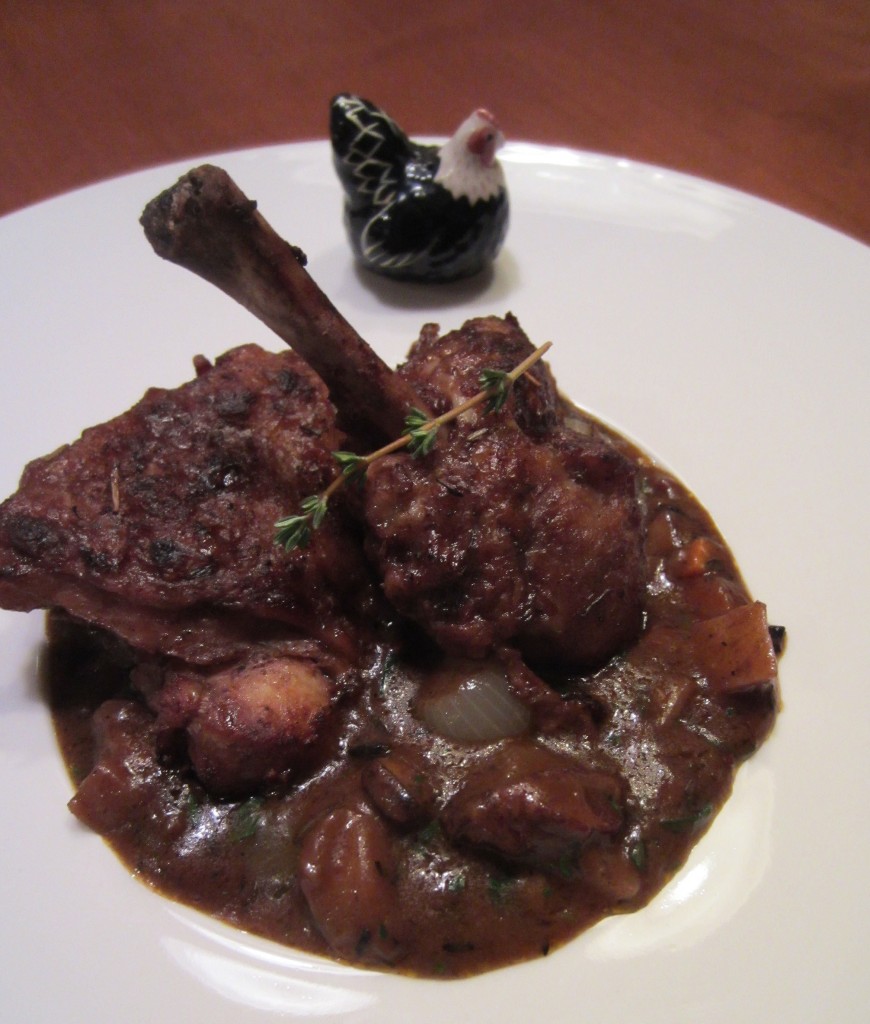 -- Weather When Posted --
Temperature: 41°F;
Humidity: 36%;
Heat Index: 41°F;
Wind Chill: 33°F;
Pressure: 29.66 in.;