Spaetzle & Schnitzel with Sauerrahm Sauce:
Autumn is truly a special time of the year, especially here in New England. However, one of my fondest memories as a teenager was having lunch at the German restaurant where my sister worked. Dunderbak's in Tampa Florida is one of those institutional haunts that is both timeless and present at
the same time. Aside from the infamous pastrami sandwiches, cheeses and aging sausages hanging from the ceiling, and my sister sneaking me niblets of the finer selections, it was an inspirational source for European cuisine for a young closet foodie. German food in particular is simple on the surface, and complex at its core, while delivering true comfort. I had tried making spaetzle once before after V got me a spaetzle maker, but with mediocre results. This time however, something deep inside me conjured up a contemporary version of huhn (chicken) schnitzel with homemade spaetzle and a sour cream sauce that nailed it on all fronts. The problem with cooking like this is there is never enough room for thirds.
SECRET INGREDIENT: Blanched fresh spinach added to spaetzle
Spaetzle & Schnitzel with Sauerrahm Sauce
Spaetzle
Spinach
Parsley
3 eggs
½ cup milk
1 ½ cups flour
Salt & fresh pepper
Nutmeg
Schnitzel
Chicken cutlets
Salt & fresh pepper
Flour (for dredging)
Eggs
Panko
Cayenne
Thyme
Sauerrahm Sauce
(same pan after making schnitzel)
Beurre manie
Grüner Veltliner or Riesling
Chicken stock
Sour Cream
Thyme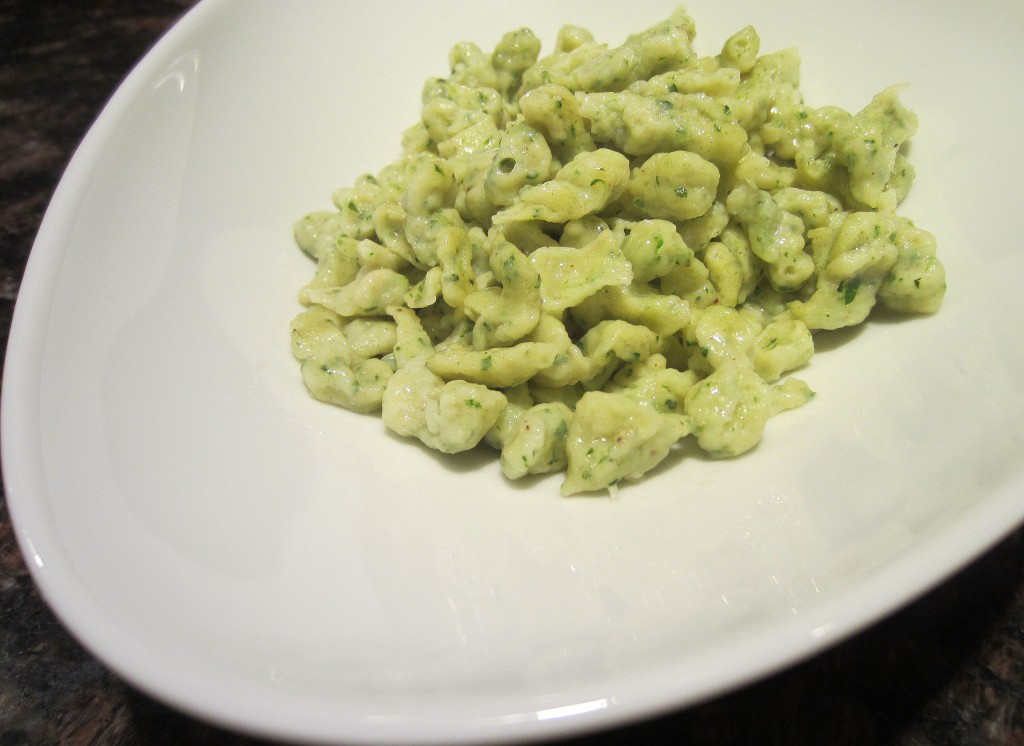 -- Weather When Posted --
Temperature: 42°F;
Humidity: 36%;
Heat Index: 42°F;
Wind Chill: 34°F;
Pressure: 29.65 in.;