Butternut Squash Ravioli with Caramelized Onions:
I thought to myself – if I was a ravioli, what flavor ravioli would I be? This is a profoundly spiritual question in every regard, whose analogical flexibility can be applied in such a way that I could actually get elected President. I could have conservative influences with traditional ingredients benign of flavor, or perhaps a more effective use of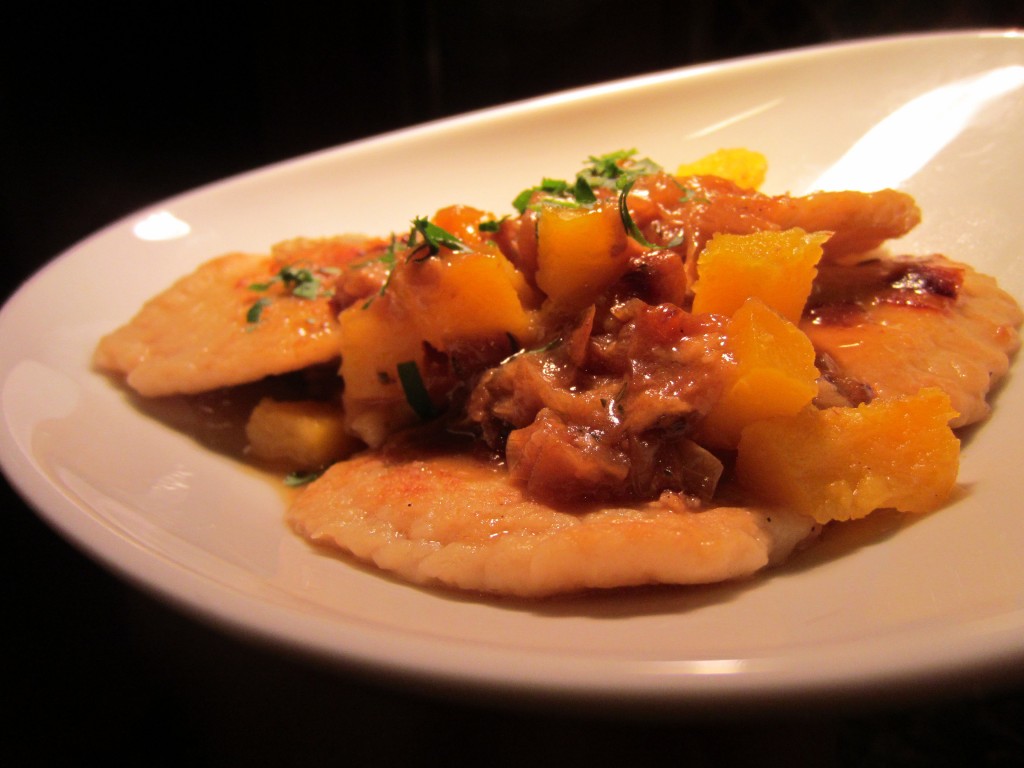 expensive ingredients that are typically dormant this time of year, or perhaps a Latin alternative in order to tip the balance. Perhaps, just maybe, we could forget politics and leverage the season, and embrace a unique approach to a truly traditional dish. Butternut squash and sage are no doubt a traditional complement with ravioli, and the caramelizing of onions ever so slowly (50 minutes) added an equal balance. But it was the goat cheese from local Crystal Brook Farm that added the "wow". With that said, I was slightly disappointed with the freshly made egg dough which ended a tad too dense for me. However, when V, who holds equally high standards, looks at me with eyes wide open after a first bite and says – "Oh my God" – I know something went right. It's almost always about the sauce, and crisping the ravioli in the same pan as caramelized onions and deglazing with some stock truly hit the spot.
SECRET INGREDIENT: Garlic & Basil Goat cheese from Crystal Brook Farm
Butternut Squash Ravioli with Caramelized Onions
Flour (2 cups)
Eggs (3)
Salt & pepper
Butternut squash (roasted, pureed)
Garlic (roasted)
Fresh Sage
Parmesan cheese
Goat cheese
Nutmeg
Pecans
Olive oil
Yellow onions
Thyme sprig
Butter
Chicken stock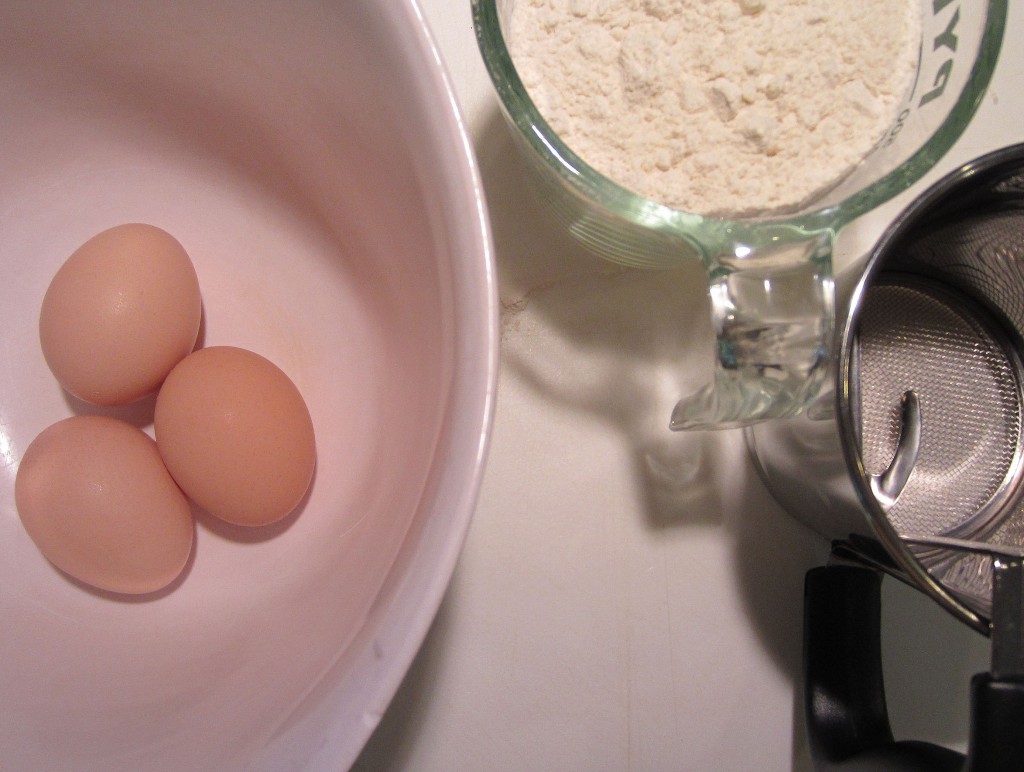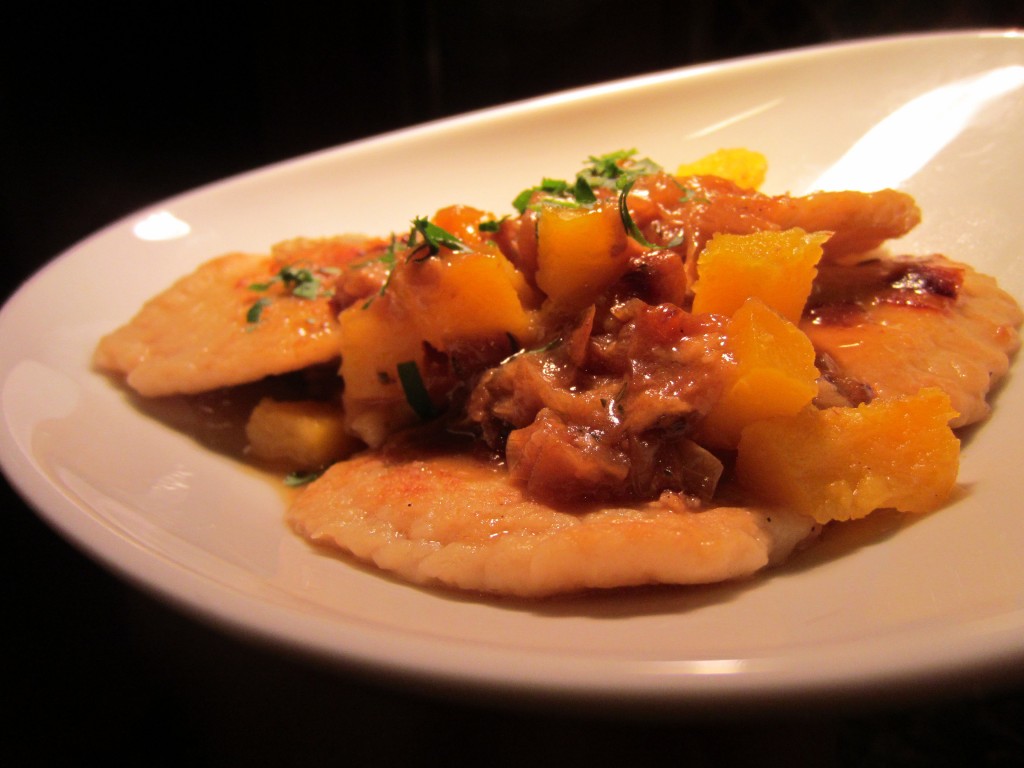 -- Weather When Posted --
Temperature: 42°F;
Humidity: 36%;
Heat Index: 42°F;
Wind Chill: 34°F;
Pressure: 29.65 in.;