Clam Chowder Pizza with Fennel on Naan Bread:
The best chowder I ever made was on Nantucket years ago using lobster shells to make fresh stock, smoked bacon from a local farm, and seafood pulled from the ocean that very day. I have fond memories of sitting on the widow's walk on a bright sunny day with close friends enjoying every last drop. Traditional clam chowder has many variations, but there is nothing quite like the results when using the freshest ingredients and taking the time to make it completely from scratch. For this dish however, a simple chowder recipe augmented with the flavor of fennel, and a very
large helping of clams, delivered a quick and divine result. It wasn't until a second serving when we looked at each other and said – "what if we put this on a pizza?" Traditions are good and all, but sometimes it is just as gratifying to go rogue and break them. Using a pillowy naan bread, versus traditional pizza dough, created a unique end result, while also shattering traditions. To me, there are no rules in cooking. It's about being creative and innovating, and simply having fun with it. For this dish, I only wish we made a lot more.
SECRET INGREDIENT:  Clam chowder
TIP: Making the chowder the day before will help further thicken as well as let the flavors mature.
Clam Chowder Pizza with Fennel on Naan Bread
Naan bread
Cheddar cheese (1 ½ cups, grated)
Fresh parsley leaves (2 Tbsp)
Preheat oven to 400°F
Place naan bread directly on grate in oven and cook for 4 minutes to lightly crisp, then remove and place on flat working area.
Add a cup of chowder on top of naan bread and spread evening leaving one inch border around edges.
Top with cheese and gently place back in oven directly on grate.
Cook until cheese is melted and bread is crisp, about 7 minutes. Remove from heat and let rest 5 minutes before slicing.
Top with fresh torn parsley leaves, and chopped bacon reserved from chowder recipe.
For Chowder
Bacon, hickory smoked (6 slabs, diced)
Onion (1 cup, chopped)
Garlic (2 cloves, minced)
Celery (1/2 cups chopped)
Fennel bulb (3/4 cup, chopped)
Potatoes, Yukon Gold (1 large, peeled, ½ inch diced)
Fresh Thyme (2 Tbsp, chopped)
Salt & fresh black pepper
Butter (4 Tbsp)
Flour (4 Tbsp)
White wine (1/4 cup)
Chicken stock (1 ½ cups)
Bay leaf (1)
Clams (2 lbs, chopped with juices)
Fresh parsley (1/2 cup, chopped)
Half & half (1 cup)
In a large pot over medium heat, cook bacon until crisp. Using a slotted spoon transfer to bowl and set aside. (reserve 2 tablespoons to top on pizza)
In same pot with bacon fat over medium-high heat, add onion, garlic, celery, fennel and cook for 5 minutes, stirring occasionally.
Add potatoes, thyme, and season with salt and pepper. Cook for 2 minutes. Push vegetable mixture to sides of pot, and add butter. When just melted, add flour and cook for 2 minutes to make a light roux stirring occasionally.
Add wine and cook for 1 minute while stirring, then add stock and bay leaf. Reduce heat to medium-low and cook for 15 minutes until thick.
Add bacon pieces and clams with juices and cook for 5 minutes, stirring occasionally.
Remove from heat. Discard bay leaf, and mix in parsley and half and half. Taste and season if necessary. Can be made day before and refrigerated.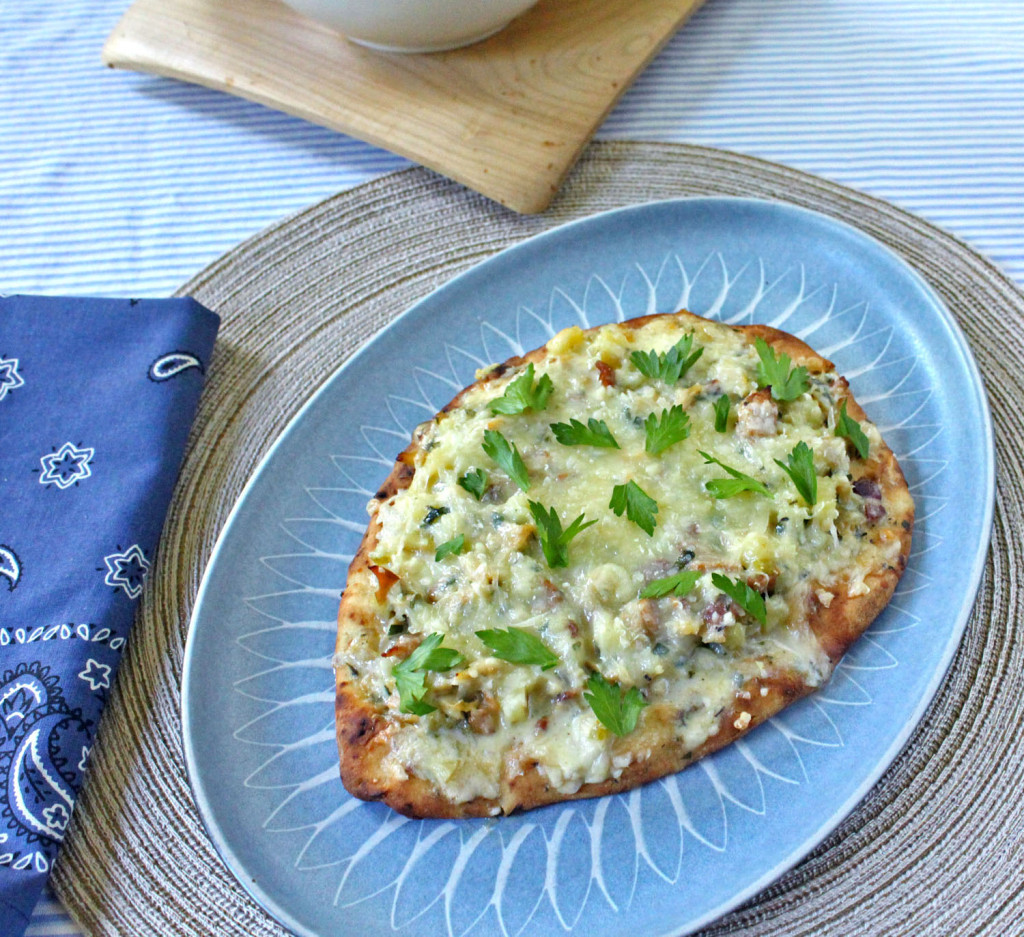 -- Weather When Posted --
Temperature: 68°F;
Humidity: 81%;
Heat Index: 68°F;
Wind Chill: 68°F;
Pressure: 30.07 in.;