Hash Brown & Egg Cups with Crimini & Bacon Jam
With Jazz from Madeleine Peyroux playing softly as I sip my morning coffee, I stared at the several pounds of remaining potatoes from our recent garden harvest. Sunday
mornings can sometimes beckon the desire for evil comfort foods; especially after a late Saturday night out with close friends. As I contemplated the multitude of variations with potato as an ingredient, I remembered something my Grandmother used to tell me – "a fork in the road is just your opportunity to change directions." The turning point here was to think even more unconventionally. The latke-style hash brown formed as a cup in a muffin tin changed my thinking on a consistent favorite. Filled with crispy onions, mushrooms, sharp cheddar, and bacon jam and then topped with an egg, made this breakfast a real unique treat.
SECRET INGREDIENT: Skillet Bacon Jam (as always)
TIP: Thoroughly strain grated potatoes and thinly line muffin tin so they crisp well; don't be shy with buttering the muffin tin so they can also be easily removed; and separate egg whites from yolks before topping and add separately so not to overflow whites.
Hash Brown & Egg Cups with Crimini & Bacon Jam
Potatoes (grated, strained)
Salt & pepper
Coriander
Egg white
Butter
Olive oil
Onion
Crimini mushrooms
Salt & pepper
Bacon Jam
Parsley
Sharp cheddar cheese (grated)
Eggs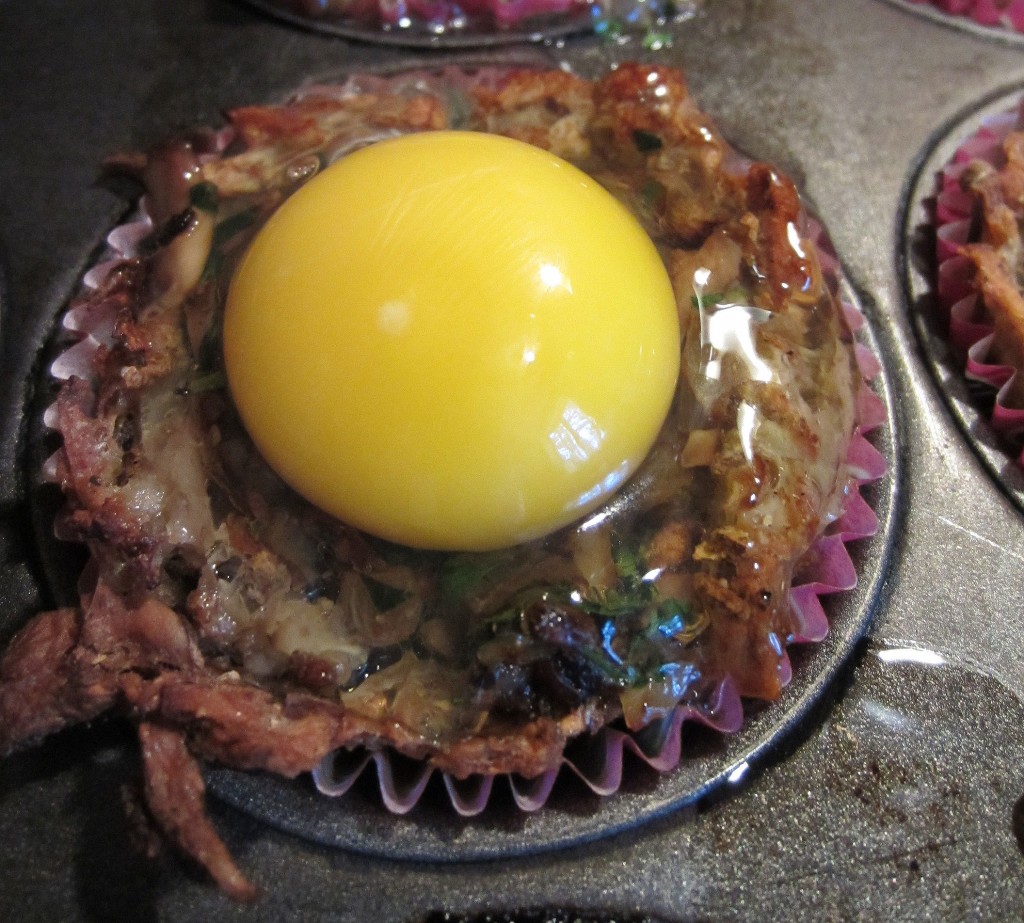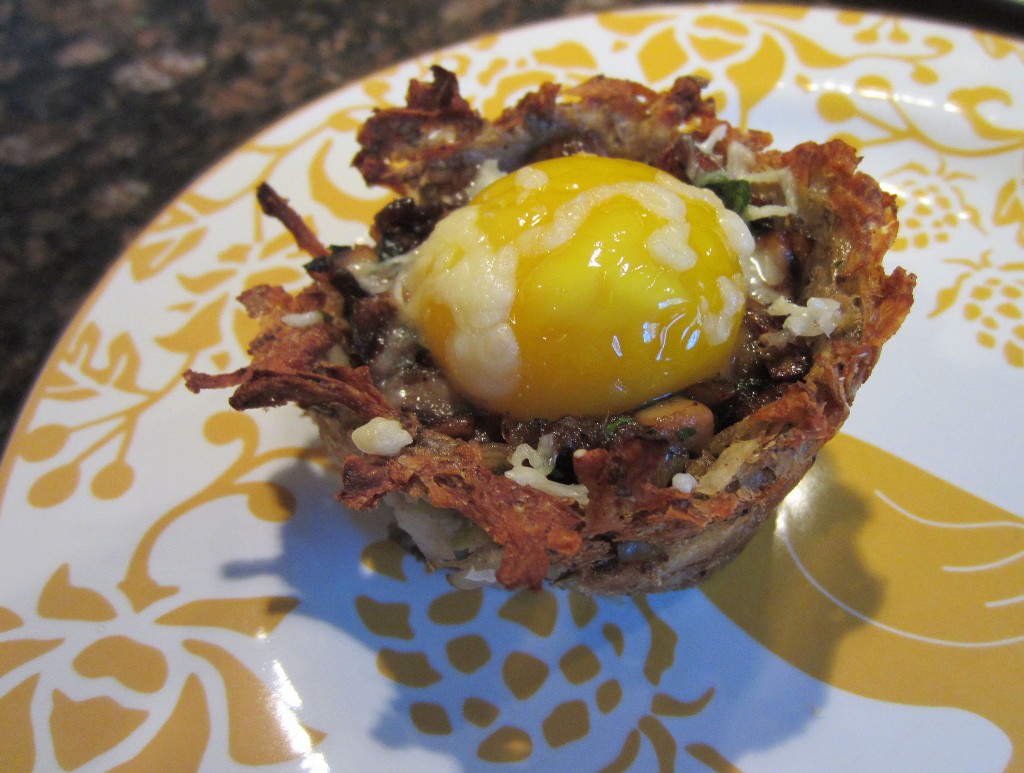 -- Weather When Posted --
Temperature: 42°F;
Humidity: 36%;
Heat Index: 42°F;
Wind Chill: 34°F;
Pressure: 29.65 in.;