Tilapia on Potato Pancake with Wild Mushrooms & Pearl Sauce:
My grandmother would sit me on the counter as a child and offer me a whole raw potato to try. She'd say – "Try it. Like an apple." Then she would sprinkle a little salt and say – "Now try it." With my eyes inquisitively wide open, I would grin in amazement. As a
young child this was magical. Only as an adult in reflection do you understand those simple life lessons. Seasoning, the pairing of ingredients, and the seemingly random decisions in preparation, can make or break a gourmet meal. Our final garden harvest this year, much to our surprise, yielded over six pounds of beautiful rustic potatoes which was the source of inspiration tonight. However, for this meal it was "all about the sauce". Although laborious in many ways, the end result received the OMG award from V, which is my true barometer of success. The reduced sauce offered the earthy flavors with the porcini mushrooms, and the homemade Tapioca added a silky texture.
SECRET INGREDIENT: Tapioca, which makes "pearls" in the sauce
Tilapia on Potato Pancake with Wild Mushrooms & Pearl Sauce
Pearl Sauce
Olive oil
Leek
Carrot
Onion
Garlic
(sauté)
White wine
Chicken stock
Soy sauce
Parsley sprig
Thyme sprig
Bay leaf
Dried porcini (with steeping liquid)
(simmer 30 min, sieve, reduce)
Tapioca (1-2 Tbl) – add to reduced sauce just after fish is sautéed
Potato Pancakes
Dried porcini
Potatoes (shredded, drained, food processor)
Onion (shred with potato)
Egg (1)
Flour (1+ Tbl)
Baking powder (1/4 tsp)
Salt & pepper
Thyme
Olive oil
Sautéed Mushrooms
Olive oil
Mushrooms (oyster, chanterelle, crimini)
Butter
Salt & pepper
Celery rib
(steeping liquid from dried porcini, then add Tapioca)
Sauteed Fish
Curry
Flour
Tilapia (or other firm fish)
Salt & pepper
Butter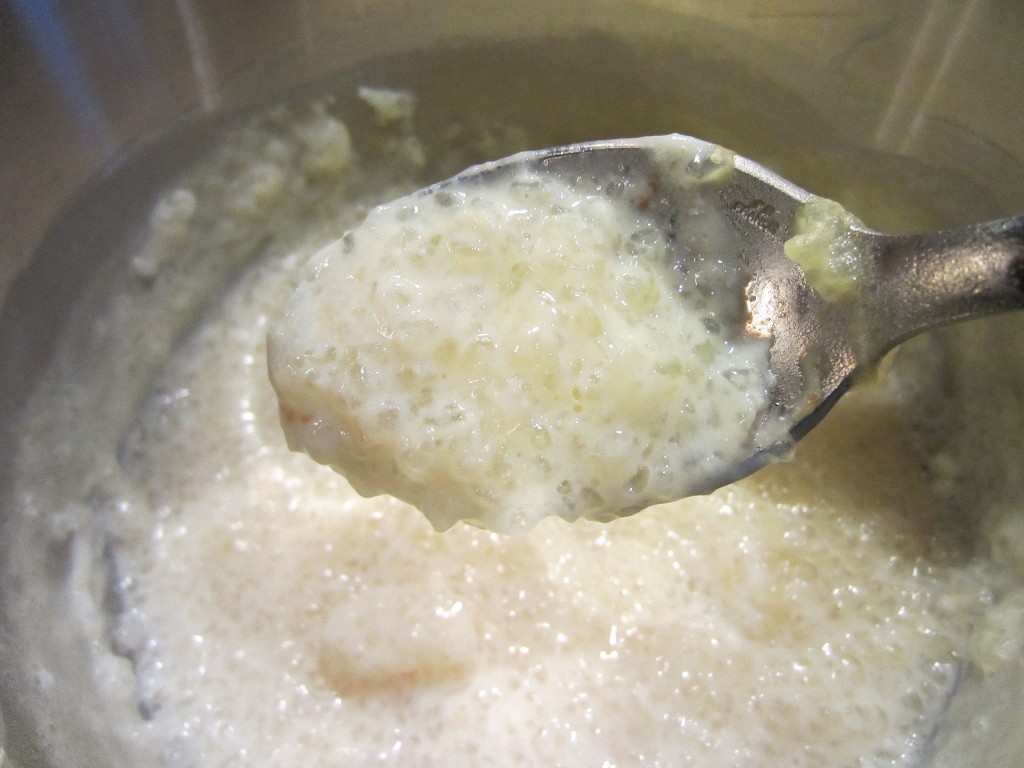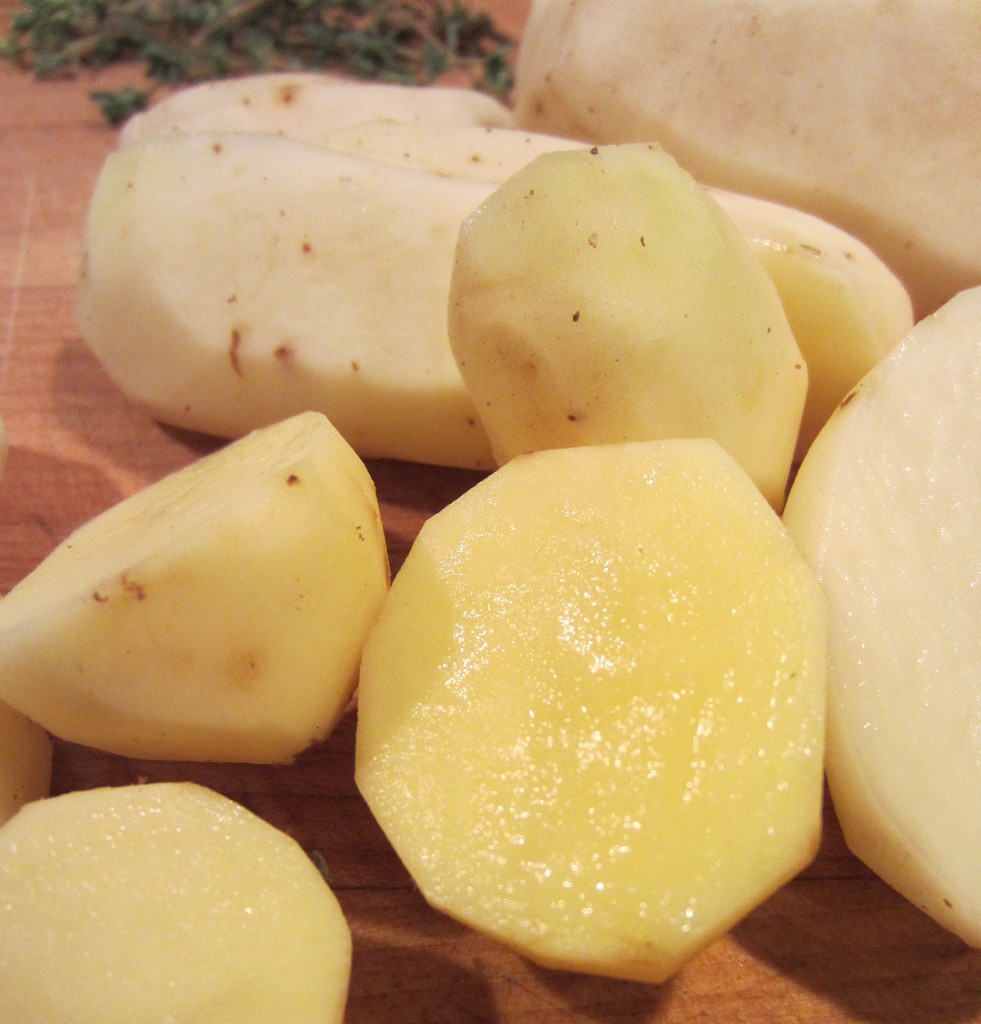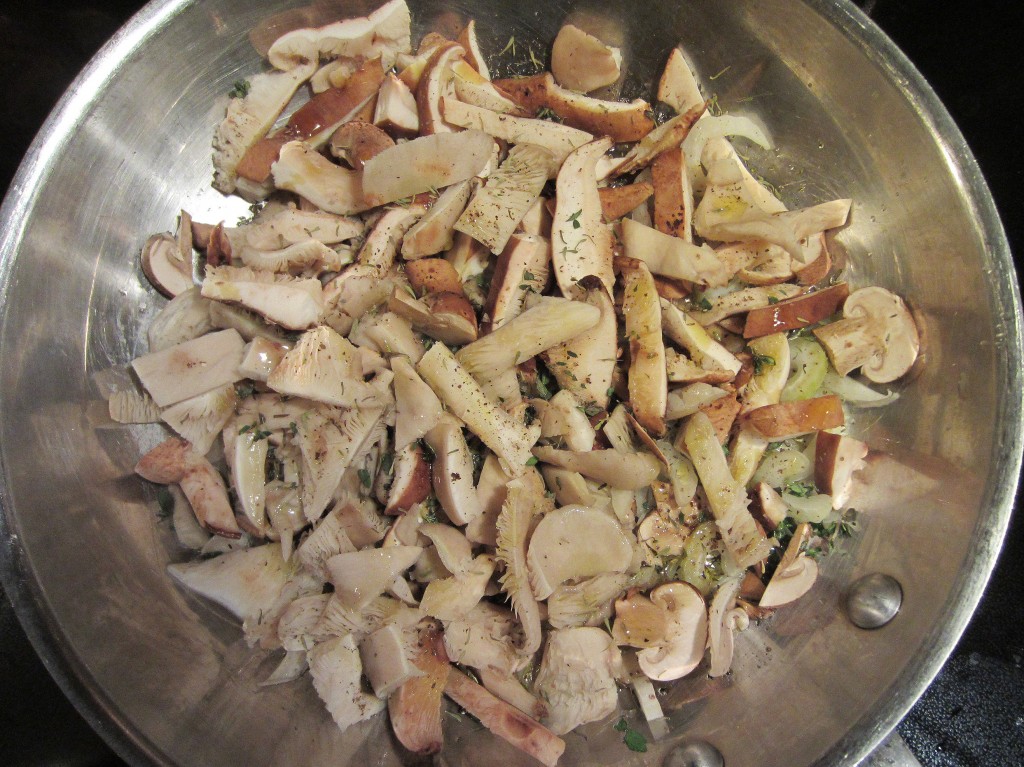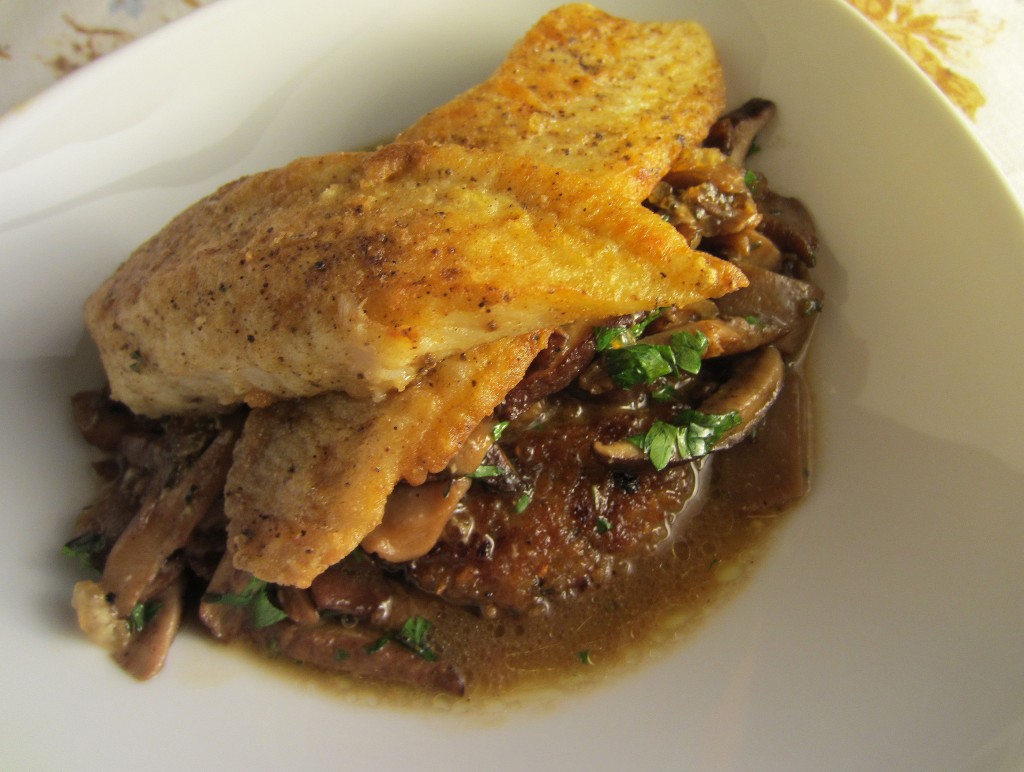 -- Weather When Posted --
Temperature: 42°F;
Humidity: 36%;
Heat Index: 42°F;
Wind Chill: 34°F;
Pressure: 29.65 in.;