Spinach & Mushroom Lasagna Rolls:
Growing up on wheat germ and lentils in the 1970s, I didn't really know the comfort food that most of my friends experienced regularly until I consciously revisited my childhood as an adult. In doing so, I sought to reinvent my understanding of healthy food while indulging in, quite simply, something I missed as an adolescent. Although I'm sure my mother's intensions were rooted in positive intent, it has made me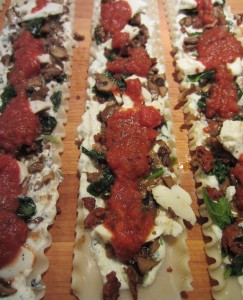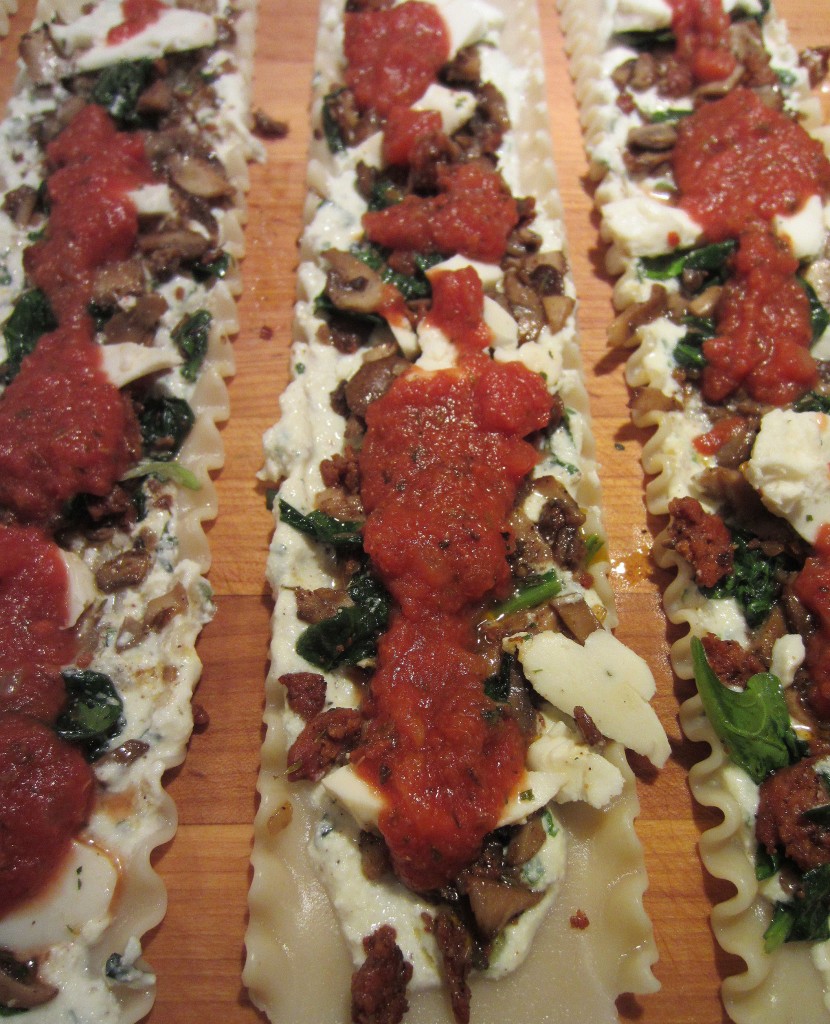 inclined to dabble with more evil ingredients than those that were ingrained into me from my bridled youth. Victoria woke up today with a smile reminiscent of a child springing from bed on Christmas morning. "Let's make pasta with lots of tomato sauce," she exclaimed. As my brain immediately leapt to variations on Lasagna, I was fraught with how to make it simple. It remains an infinite challenge to cook one pot dishes for just two people that don't turn into weeks of the same leftover dinners. In this traditional dish, making individual "rolls" offered the vehicle to make less, but keeping the fundamental layering effect. With all these good intentions of small portions and meaty ingredients, my programed childhood got the best of me and we created a meatless vegetable version, and tragically inevitable, ended up making far too much. The challenge still remains, as I finish my plate of seconds and grin ear-to-ear with a child's sense of meaning.
SECRET INGREDIENT: Nutmeg in sautéed vegetables
TIP: Undercook lasagna noodles slightly so they are easy to handle without breaking
Spinach & Mushroom Lasagna Rolls
Lasagna noodles
Ricotta cheese (1/2 cup)
Egg (lightly beaten)
Fresh Basil (chopped)
Thyme
Parmesan
Truffle salt & fresh pepper
Olive oil
Shallot
Garlic
Mushrooms (chopped)
Andouille (casing removed, crumbled)
Nutmeg
Thyme
Fresh Spinach (cut into large pieces)
Mozzarella cheese
Spicy Tomato Sauce (see below)
(Boil noodles in lightly salted water. Mix ricotta, egg, basil, thyme, parm, salt and pepper in bowl. Sauté shallot, garlic, Andouille, mushrooms, thyme, and nutmeg. Add spinach in last few minutes of sauté. Add layer of ricotta mixture to surface of noodle, then layer vegetables, and top with tomato sauce and mozzarella. Roll noodle tightly and place into lightly buttered baking dish. Top with additional tomato sauce and parmesan. Back at 425F until cheese is melted.)
Spicy Tomato Sauce
Garlic
Onion
Red Pepper flakes
Oregano
Thyme
Roma Tomatoes (2, chopped)
Red wine (1/2 cup)
Crushed Tomatoes (Tuttorosso is lowest in sodium)
(Sauté garlic, onion, and spices until softened. Add tomatoes and wine. Then add crushed tomatoes and simmer for 1 hour, stirring occasionally.)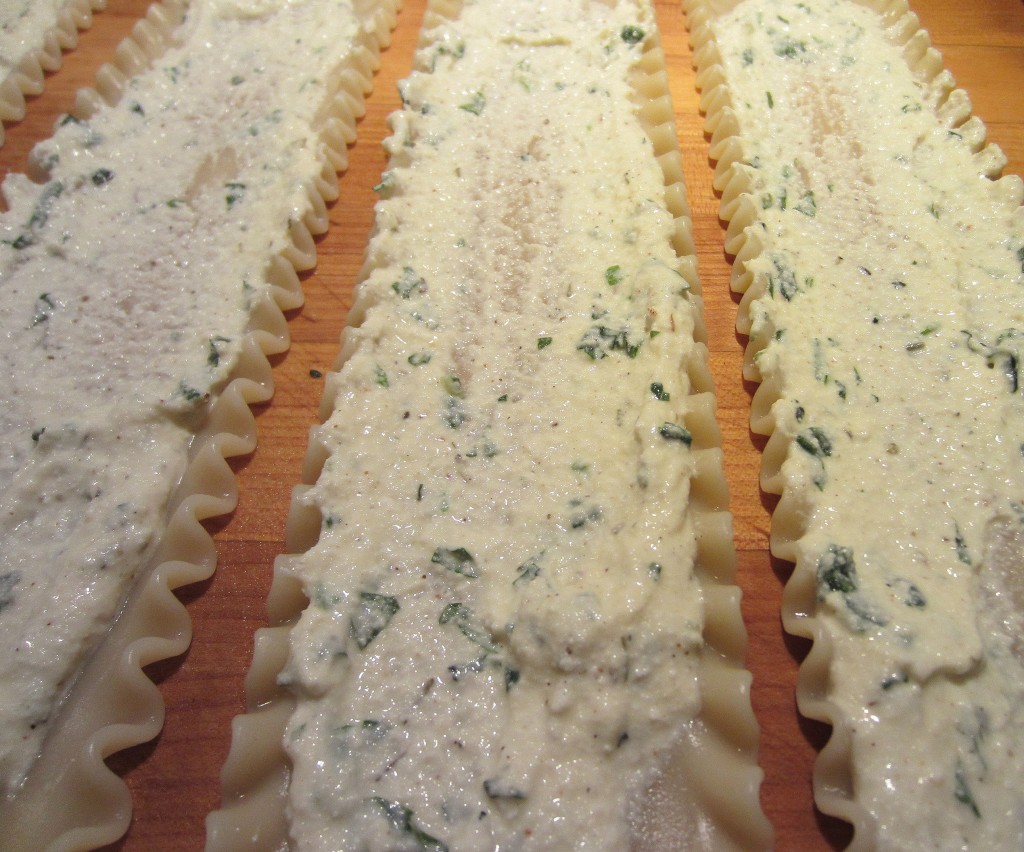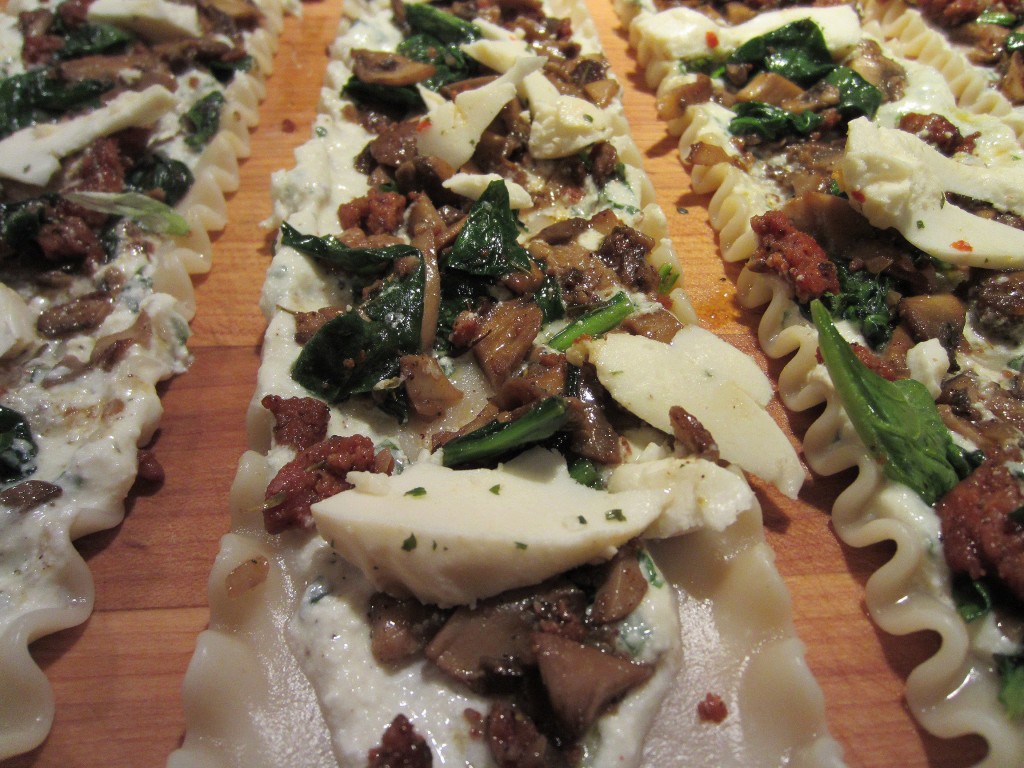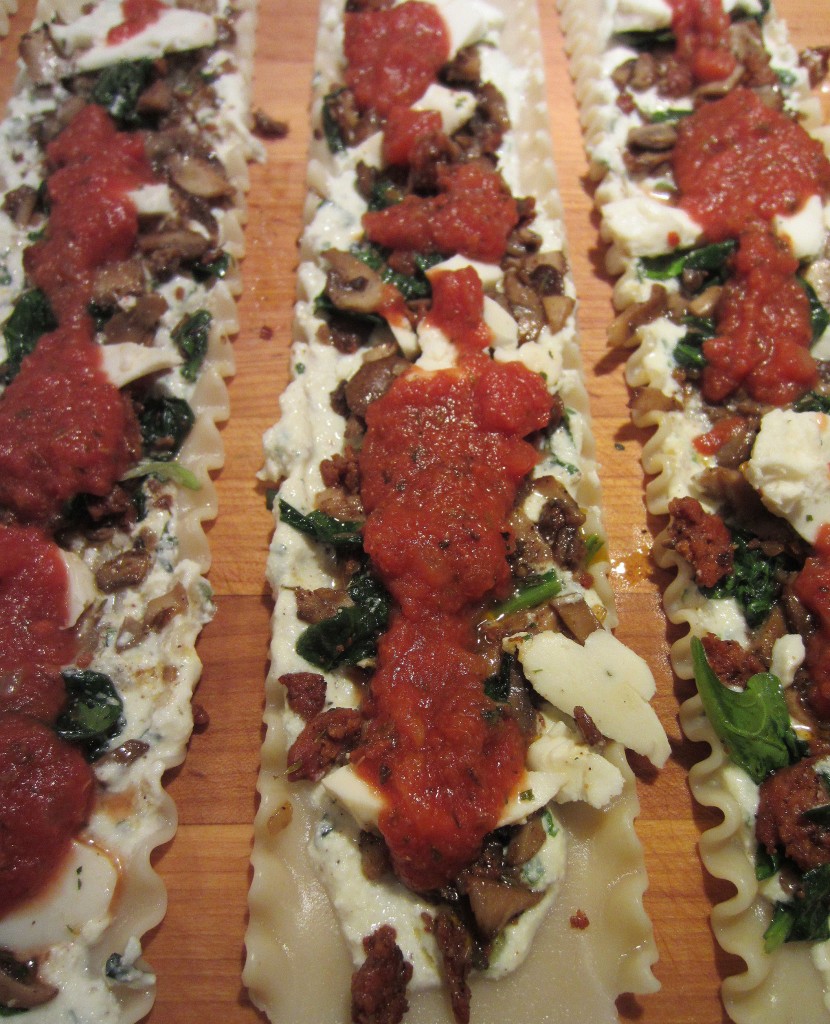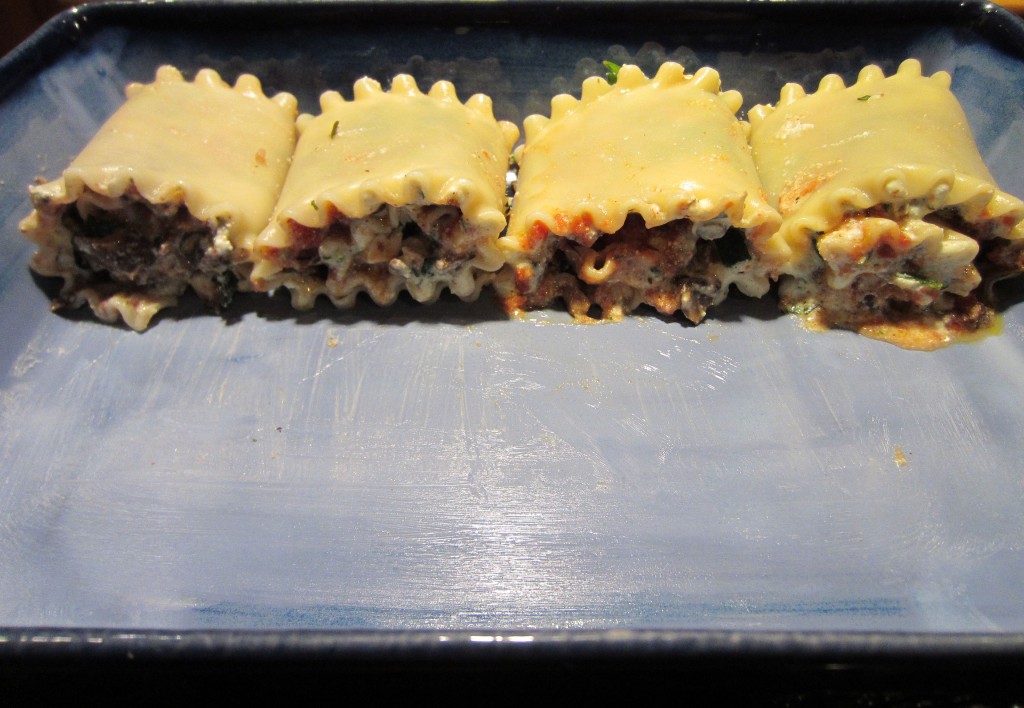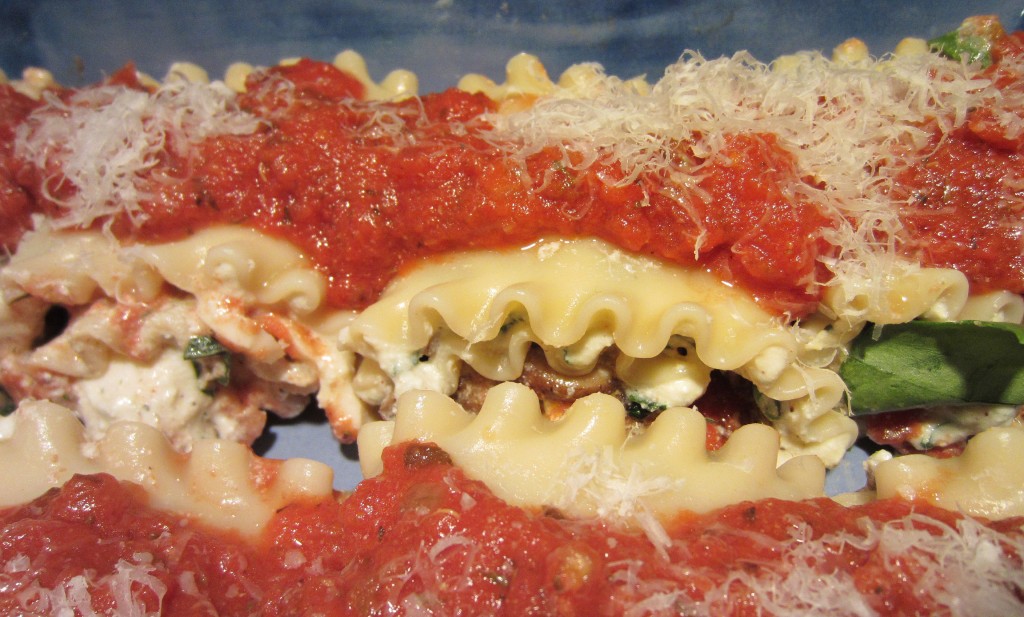 -- Weather When Posted --
Temperature: 81°F;
Humidity: 58%;
Heat Index: 83°F;
Wind Chill: 81°F;
Pressure: 29.99 in.;