Chicken Matzo Ball Soup:
Full disclosure, this post is insane. It happens like this – you go to make that dish you've been talking about at length but haven't yet made to your friends nausea. After completing the first phase of said dish, you are immediately inspired to use said dish as an ingredient for yet a completely different new dish. This is what I like to call – my brain in the kitchen. Had delusions of making a Riesling braised whole chicken with wild rice and sautéed spring vegetables. Fate, or otherwise, led me to set aside the chicken,
which in itself was exceptional, and take the braising liquid, reduce by half, while simultaneously using the bones from chicken to make a fresh stock. Yes, that's just how I roll. The end result was magical. A fresh stock and secret ingredient that could be the base of a multitude of soups, but for this recipe, backed into what was available on hand at that particular moment. With a gazing stare into the pantry and fridge, all assets collided and aimed toward a refined Chicken Matzo Ball Soup. This was another one of those dishes that exuded love and patience. Not for the faint at heart, as total time in – 7 hours – but the results were absolutely worth it. PS – yes, I know – crazy is what crazy does, but who wants to come for dinner tonight.
SECRET INGREDIENT:  Riesling braising liquid
TIP: The braising liquid was truly the secret ingredient here. But of course can substitute stock instead. Yes, can make in stages over a few days.
Chicken Matzo Ball Soup
For Chicken Matzo Balls
Ground Chicken (1 lb)
Salt & fresh ground pepper
Onion (1/2 cup, chopped)
Garlic (2 cloves, chopped)
Parsley (1/2 cup, chopped)
Ground Coriander (1 Tbl)
Parmesan Reggiano (1 cup, grated)
Matzo Crackers (3/4 cup, crushed in food processor)
Panko (1/2 cup)
Egg (1, beaten)
Combine all ingredients thoroughly, and then mix in egg.
Form mixture into tablespoon size balls and place on a lined baking sheet.
In a large pot over medium-high heat, warm 2 tablespoons of olive oil. Working in batches if necessary, add chicken balls and crisp on all sides.
Remove from heat and set aside.
For Soup
Olive oil (1 Tbl)
Leek (1, white part only, quartered and sliced)
Carrots (3, split lengthwise and sliced)
Garlic (2 cloves, chopped)
Chicken stock (2 cups)
Riesling braising liquid (2 cups, recipe below)
Ditilini pasta (1 cup)
Parsley (1/2 cup, chopped)
Parmesan Reggiano (1/2 cup, grated)
Salt & fresh ground pepper
In same large pot used for chicken balls over medium-high heat, warm olive oil and then add leek, carrots, and garlic. Season with salt and pepper. Sauté for 5 minutes, stirring occasionally.
Add ½ cup of stock and deglaze pot scraping any crusty bits from bottom.
Add remaining stock and Riesling braising liquid and bring to a boil.
Add ditalini pasta and reduce heat to medium. Cook until pasta is just al dente.
Reduce to low and add chicken balls and parsley, then let soup rest for 10 minutes.
Stir in parmesan and season to taste.
Riesling Braised Chicken
Whole Chicken (1, 5-6 lb)
Salt & fresh ground pepper
Olive oil (2 Tbl)
Butter (2 Tbl)
Bacon (4 slabs, chopped)
Onion (1, chopped)
Celery
Carrots
Garlic (2 cloves, sliced)
Fresh Thyme (4 sprigs)
Riesling wine (1 ½ bottles)
Chicken stock (1 cup)
Preheat oven to 350°F.
Season chicken inside and out
In a Dutch oven or large pot over medium-high heat, melt butter and add olive oil. Sear chicken on all sides until lightly crisp, then remove and set aside.
In same pot, add bacon, onions, celery, carrots and garlic. Cook for 5 minutes stirring occasionally.
Add half cup of wine and deglaze pot. Then add remaining wine and stock, and bring to a boil.
Place chicken, breast side down, overtop vegetables and add thyme sprigs.
Cover and braise in oven for 1 ½ hours, or until internal temperature reaches 165°F.
Remove chicken and set aside.
Strain the braising liquid through a fine sieve into a stock pot, pressing on the solids to release all liquid.
Over medium heat, bring to a rolling simmer and reduced to 2 cups, about 15-20 minutes.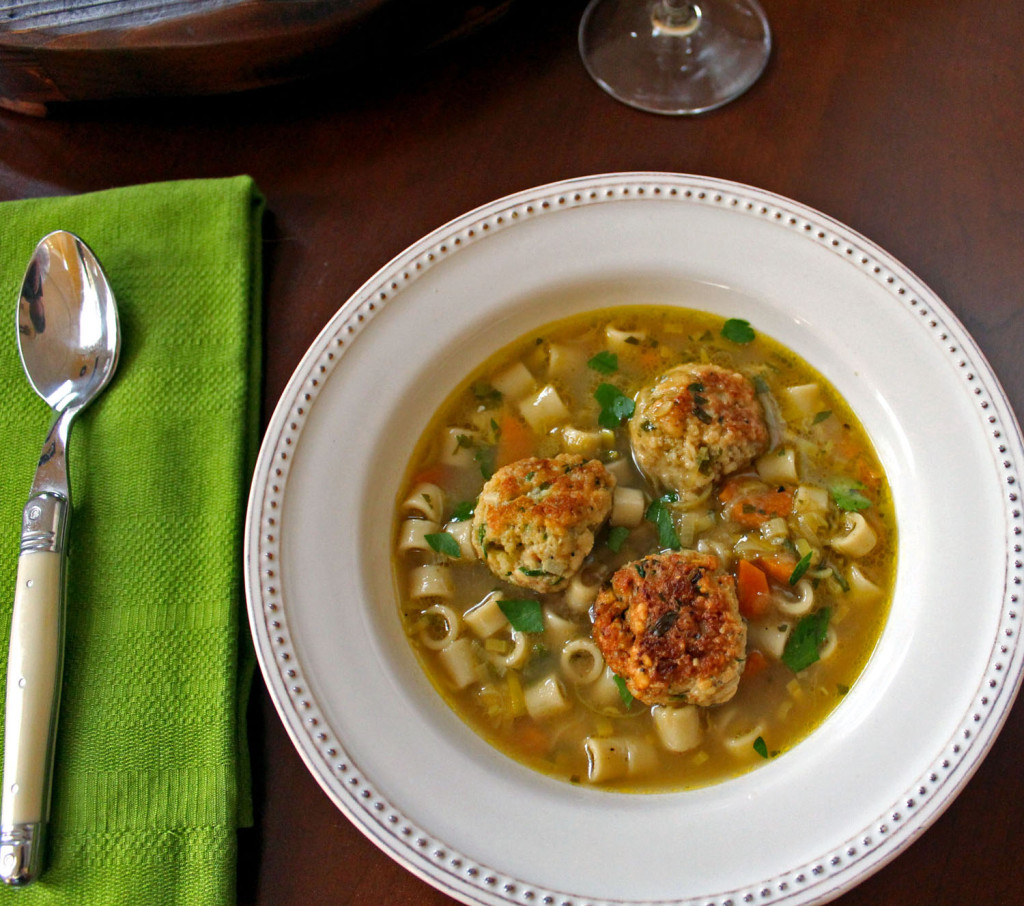 -- Weather When Posted --
Temperature: 36°F;
Humidity: 64%;
Heat Index: 36°F;
Wind Chill: 36°F;
Pressure: 30.22 in.;