Panko Chicken with Tomato Pan Sauce:
On the heels of an otherwise pleasant autumn day filled with moments of lethargy, I decided to start an afternoon fire, again, and welcome V home with a subtly romantic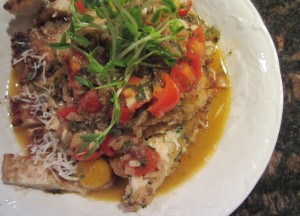 dinner. With a sense of scientific exploration, I continue to experiment with variations of simple pan sauces that take any dish and make it even more memorable. Our refrigerator is often mistaken for a voodoo doctor's cupboard with its mad assortment of various concoctions in small containers, which again, remain the secret ingredient for many meals. In this dish, I added leftover tomato soup and cherry tomatoes to the pan sauce for both flavor and texture.
SECRET INGREDIENT: Nashoba tomato soup
Panko Chicken with Tomato Pan Sauce
Chicken cutlets (pounded thin)
Eggs + water
Raspberry Honey Mustard (added to whisked eggs)
Panko
Cayenne
Truffle salt & fresh pepper
Parsley
Thyme
Olive oil
Shallot
Garlic
Butter
Lemon
White Wine
Chicken stock
Fresh tomato soup (1/4 cup)
Cherry tomatoes
Parmesan
Pea shoots (for garnish)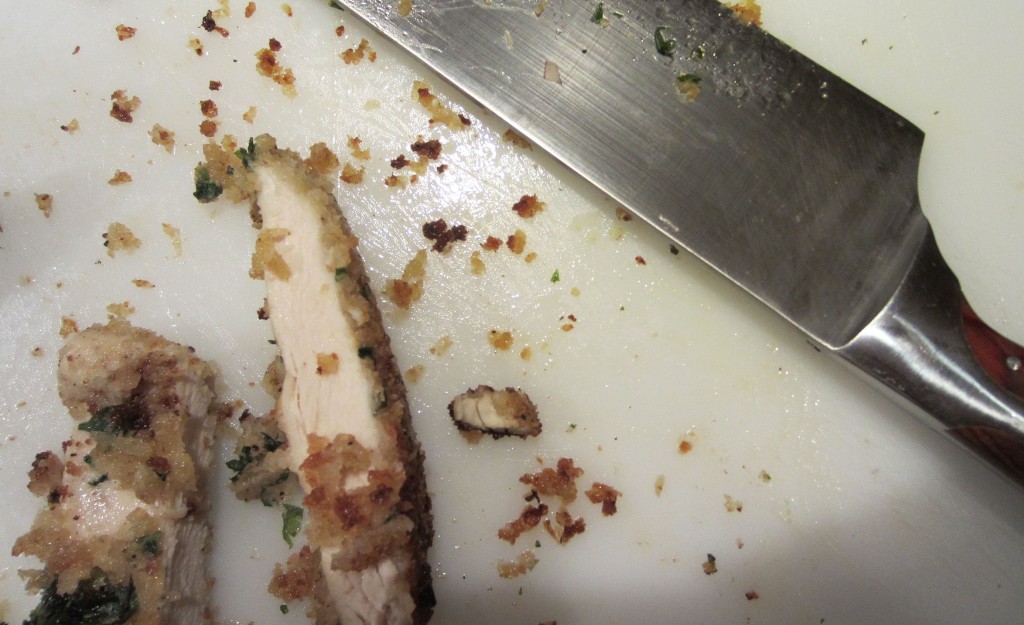 -- Weather When Posted --
Temperature: 41°F;
Humidity: 36%;
Heat Index: 41°F;
Wind Chill: 33°F;
Pressure: 29.66 in.;