Mussels in Coconut Milk with Lemongrass:
In New England, you would think that there would be a plethora of easy to get to coastal spots to dip your feet into on a warm Summer day. The reality is they are far and few between, and those that are accessible are inundated with a mad chaotic rush on Saturday mornings as weekly renters swap places with half their belongings and bicycles strapped to their cars as they clog the roadways. Chaos on a beautiful Summer Saturday, which includes that overflowing mass of automobiles that screech day-trippers dreams to a halt, was an unfortunate surprise for us on this day. We had it in our
minds that fresh mussels would be on the menu for this evening's dinner, and were evidently delusional that we could make it to the ocean shore to fetch a fresh catch. With serendipity on our side, and a smart GPS, we navigated our way through back roads not near the sea and discovered a variety of hidden treasure spots where we were able to get the freshest of ingredients. Steamed mussels are easy enough, but in this recipe the addition of fresh lemongrass stalks and coconut milk made a unique and luscious sauce that complimented the delicate shellfish. Our only qualm for the day, other than not dipping our toes in the salty shore, was we most certainly should have gotten twice as many mussels, as the end result deserved a second helping.
SECRET INGREDIENT:  Coconut Milk
TIP: Don't' over cook mussels and they will have a more delicate texture.
Mussels in Coconut Milk with Lemongrass
Fresh Mussels (2 lb)
Shallot (chopped)
Garlic (2 cloves, chopped)
Lemongrass stalk (1/2, split lengthwise)
Olive oil (1 Tbsp)
White Wine (1 ½ cups)
Coconut milk (1 cup)
Butter (2 Tbsp)
Salt & fresh pepper
Lemon juice (1/4 cup)
Lemon zest (2 tsp)
Parsley (1/2 cup, chopped)
Baguette
In a large pot on medium-high heat, sauté shallot and garlic in olive oil for 3 minutes.
Turn heat to high, and add wine and bring to boil for 1 minute.
Reduce heat to low, and add mussels and coconut milk. Cover pot and simmer for 5 minutes.
Using a slotted spoon, transfer mussels to serving bowls.
Turn heat to medium-high, and add butter and lemon juice, season with salt and pepper, and cook for 3 minutes. Remove from heat, and discard lemongrass stalk. Add parsley, lemon zest, and season to taste.
Ladle sauce over mussels and serve with lightly grilled baguette slices.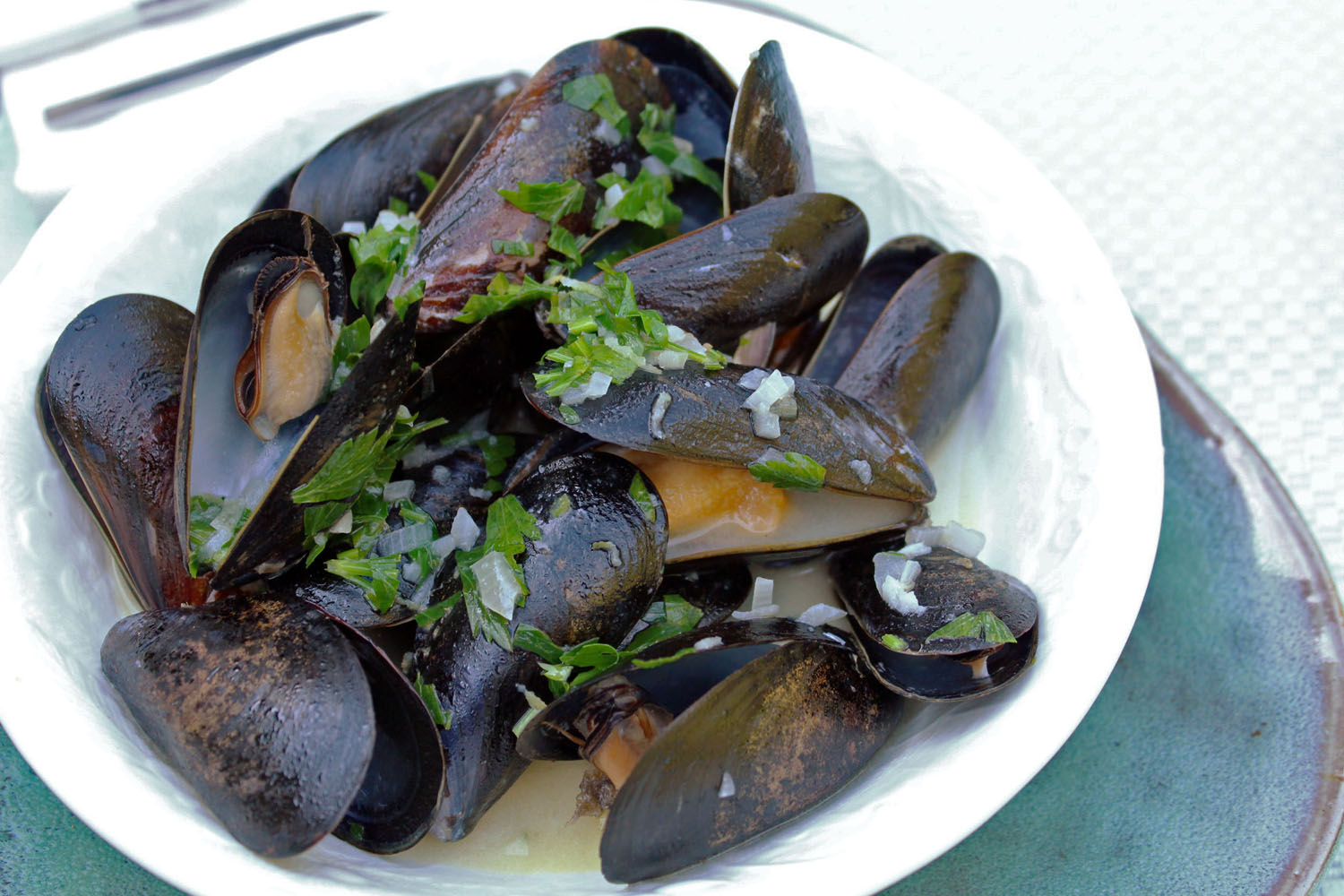 -- Weather When Posted --
Temperature: 71°F;
Humidity: 57%;
Heat Index: 71°F;
Wind Chill: 71°F;
Pressure: 29.84 in.;