Macaroni and Cheese with Crispy Capon:
As I sit quietly gazing through the window, light snow is falling slowly on a beautiful New England morning. That kind of fluffy slow-motion snow that instantly beckons for a cozy
fire, warm blanket, and bowl of comfort food. Victoria left early to the Dentist for a root canal with a deep sense of plight and worry after an increasingly painful week for her. It ever so tortures me to see the woman I love in any pain, let alone pain that hinders what one can or cannot eat. In an effort to offer comfort, and an excuse to be evil, soft and creamy macaroni and cheese came to mind. Mornay sauce remains one of my more favorite of mother sauces, with an earthy and nutty flavor from nutmeg, and which provided the creamy-without-the-cream base for this dish. But it was the truffle salt that gave the final Wow-award, and immediately took Victoria's pain away as she grinned ear-to-ear after the first bite.
SECRET INGREDIENT: Truffle salt (preferable Casina Rossa)
TIP: Cavatappi pasta, versus traditional elbow macaroni, makes it more hardy and unique
Macaroni and Cheese with Crispy Capon
Mornay Sauce
Butter (4 tbl)
Flour (1/4 cup)
Milk (2 cups)
Truffle salt
Fresh pepper
Nutmeg
Parmesan
Fontina cheese
Truffle oil
(make roux, and then whisk in milk and cheeses until perfectly creamy)
Crispy Capon (optional)
Capon or chicken breast (cooked, shredded, crisp in sauté pan)
Olive oil
Salt and fresh pepper
Coriander
Parsley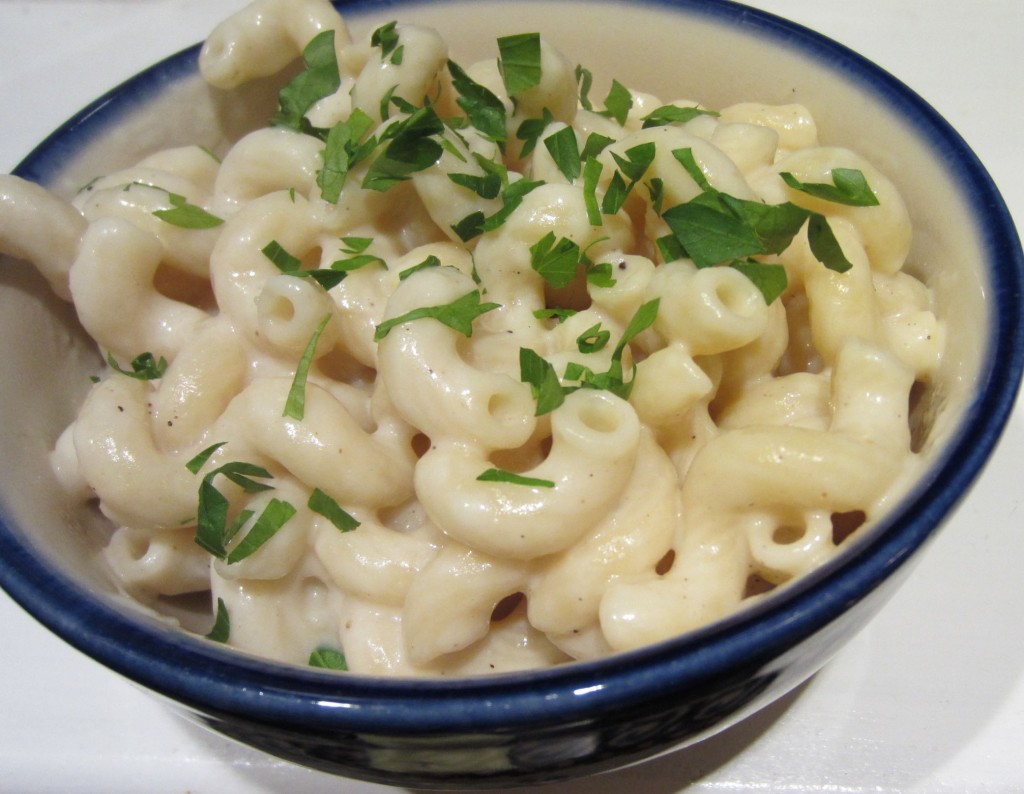 -- Weather When Posted --
Temperature: 32°F;
Humidity: 61%;
Heat Index: 32°F;
Wind Chill: 23°F;
Pressure: 29.81 in.;